Problem:
MusicMaster (does not) start with the error message that the database or search is corrupt:
Error -21474772359 has occurred in MMData:RegisterSession while accessing 2
Query '' is corrupt.
Source: Microsoft Access Database Engine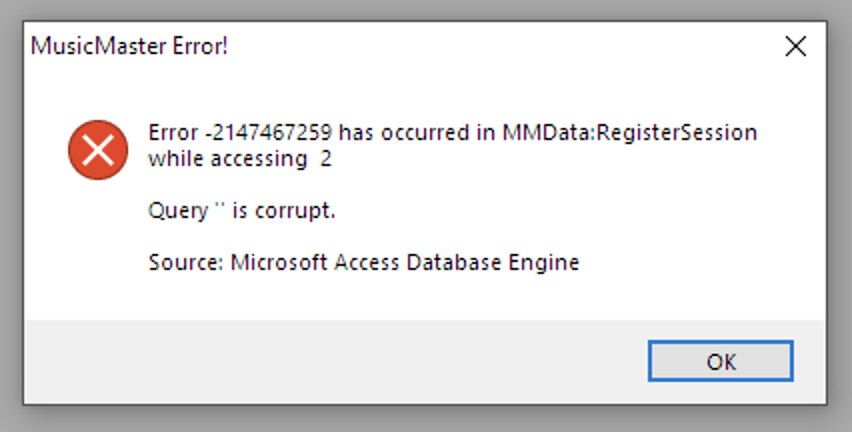 Cause / Problem:
An auto-rolled failed Microsoft Office Update/Patch (from 12/11/2019) is causing this error. However, the database in the MusicMaster is not defective! The error can be easily solved with a rollback.
Solution:
Solution 1:
Install the following packets:

Solution 2:
Uninstalling/removing the faulty patch can quickly and easily resolve the issue. The section below lists it step-by-step. If you have any uncertainties, please contact our service center.
Step-by-step instructions
Open Windows Update Window (Task: Search for "Update")

Click "Update History"

Top left click on "Uninstall Updates"
Uninstall the following packets:

Restart your PC
Do a "Purge" in MusicMaster
Concerns the following Versions:
MusicMaster 7 Professional Edition, MusicMaster 6 Professional Edition
Does not concern:
MusicMaster SQL version(s)